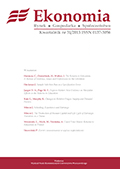 ISSN: 0137-3056
Punkty MNiSW:
13
Redaktor naczelny:
prof. dr hab. Tomasz Żylicz
tzylicz@wne.uw.edu.pl
Sekretarz redakcji:
Marta Höffner
ekonomia@wne.uw.edu.pl
(48) 22 55 49 184
Wydawca: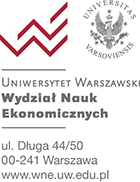 Redystrybucyjny efekt świadczeń zdrowotnych
E. Aksman
ABSTRAKT: This article examines the influence of health services on household currentincome distribution.Household Budget Survey in 1995 and The Use ofMedicalServices in 1995/1996 conducted by Central Statistical Office are the mainsource of data. In the research sample consisting of 27,836 units health services lead to lower income inequality. Nevertheless their redistributive effectis very weak. It is mainly a consequence of their low average rate with respectto original income and low regressivity as well. What is more, the effect is reduced by the reranking effect. Additionally, calculation of Relative BenefitShare Progressivity and Relative Income Share Progressivity confirms directly that health services are de facto regressive with respect to original income, i.e. they decrease income inequality.
Numer wydania: 14
W numerze: